List Of Featured Artists invite only from awhile ago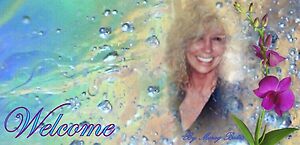 STEVE FARR ART IMAGES
Nina May Designs
Eastsider
Autumnwind
WILL BE FEATURING..
CRISMANART...YOU WILL JUST LOVE HER WORKS
CHRISTIANE IS FROM SOUTH AFRICA.
SUSAN BERGSTROM, ONE OF MY VERY FAVORITE ARTISTS..NEVADA
.TEREZA OF PORTUGAL AND MANY MORE..HOW FUN
CHERYL
NYDIA FERRER DOMINGUEZ 11-15-16-17
http://www.artimpressionsbysherri.com
FEATURING THE BRIT OCT 31ST
FEATURED SCHULIE1
FEATURED ANAISANAIS OCT 21
FEATURED GUENDALYN
FEATURED SHULIE 1….OCT 5-
FEATURED JOHN THOMPSON AUG
FEATURED MEELI SONN..09-08-2012
FEATURED ELISABETH DUBOIS….8/18
FEATURED SUSAN BERGSTROM..08-12-2012
FEATURED JUSTART 08-11-2012
FEATURED RHONDA
FEATURED BOBBY DAR
FEATURED AVE HURLEY
FEATURED JOYCE DICKENS
FEATURED CATHERINE HOLCOMBE
FEATURED JANET ANTEPARA 07-14
FEATURED BEN GEIGER BRGproductions
FEATURING LIESBETH..July 9th to the 12th
FEATURED JOHN 44 July 6th to the 8 or 9th
Featured JOSEPH RUFF..
FEATURING TERESA QUEEN OF THE SEA
FEATURED ART CHANCES….06-24
FEATURED……DENISE MOTTO AND ENTERTAINER
FEATURING JFRuff 06-1 thru..7th
FEATURING Morag Bates…..05-27 thru
FEATURED Joyce dickens – 22nd26
FEATURING VALERIE ANN KELLY 16TH + 17TH MAY
FEATURING PAUL JURMALE 12TH + 13TH MAY
FEATURING…MARY SEDICI 10TH 11THMAY
FEATURING VIRGINIAN PHOTOGRAPHY-JUDY 5TH & 6TH
FEATURING ARTCHANCES..4TH-5TH
FEATURING ANTHEA THIS WEEK..TODAY THRU SUN.
FEATURED…..DANIEL BUTLER
FEATURED JACQUEI ESSEX 22 & 23
FEATURED JUSTART/SYLVIA
FEATURED GUENDALYN 19TH & 20TH 21st
!FEATURED…SHULIE1 16TH 17TH & 18TH
FEATURING THE BRIT..OCT 31-
FEATURED SHULIE1
FEATURED…SHADOWLEA 14&15 7 16TH
FEATURED JUSTART 11& 13
FEATURED MAREE CARDINALE 9th10th
FEATURED PAULINE WHERRELL
FEATURED ALAN MATTENSEN IPA
FEATURED LEONI7
FEATURED BOBBY DAR
FEATURED BASANT SONI
FEATURED STEVE FARR
FEATURED JOYCE DICKENS
FEATURED ARTRAVE..AVE HURLEY
FEATURED DAWN BECKER..EASTSIDER
ALL ARTIST LINKS ARE ON THERE WORKS IF YOU SHOULD LIKE TO PURCHASE SEE MORE OF THEIR ART OR PURCHASE ON OF YOU GORGEOUS WORKS..PLEASE GO
BACK TO THERE ART AND PRESS THE LINKS
++++++++++++++++++++++++++++++++++++++++++++++++++++++++++++++++
SHERRI'S ONLINE STORES AND CAN BE PURCHASED THERE..
Add caption
Add caption
Add caption
Add caption
Add caption
Add caption
Add caption
Add caption
___________________________________________________________________
CRISMANART
http://www.youtube.com/user/crismanart
See Christiane wonderful page at youtube, absolutely gorgeous page and video's
_______________________________________________________________________________
http://bambischnell.com/2013/06/26/httpwp-mep32clt-5t/
The first time I saw this gold color object, I asked myself what it could be. You too, didn't you? For three black flying swallows, this is ,no-doubt, a necklace. Their eyes are decorated with
Swarovski crystals
. It brings attractiveness and cheerfulness to your look at the same time. And then, about the hands, what exactly is it? Well, I'll reveal it to you….. these are only a very original pair of glasses from
Jeremy Scott
x Linda Farrow Projects. Handmade. I think it will be difficult to see with them. As a headband, perhaps ?